14th August 2020
We Are 10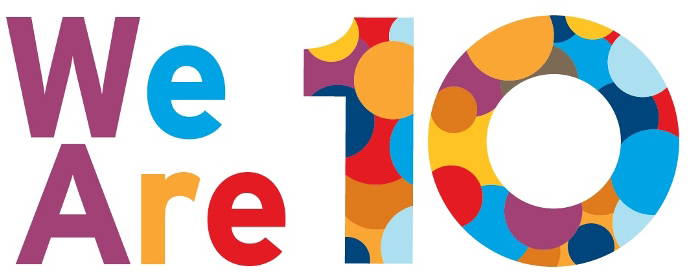 Residents at Roanu House celebrating our 10th birthday and incorporating this season's wear into their party outfits – the face mask!
AHS Residents in Nottingham enjoying our 10th birthday celebrations. Loving the homemade banner folks
Our tenants in Stroud taking advantage of the lovely weather to celebrate our 10th birthday!!
Residents in Newton Aycliffe celebrating our 10th Birthday
"What can I say, it seems like yesterday, not 10 years ago that a gentleman came to Kingsway and asked if he would be allowed to live in one of the apartments? The gentleman in question had approached the estate agent marketing the apartments for rental and had been told, he wouldn't be a suitable candidate.

When I was told this by the estate agent, I contacted the gentleman myself and apologised. I asked if he would like to have a look around. He came to look with his advocate and there the story begins……..

I contacted Durham Commissioning team and they came to look at the apartments and said they could only possibly take one floor, soon after the demand came and the whole of Kingsway was taken.

RP's were asked to bid to be the provider and that's where I met Chris Tague and formed Auckland Home Solutions. We worked from a cupboard in Kingsway with a lot of sweat and determination to make AHS the best. We even came runner up in the Guardian Newspaper awards.

My proudest moment and will stay with me for a very long time are seeing the first tenant move in, giving them a key to their own front door and an independence that they had never experienced before.

I would like to add AHS has been the best experience of my life and I have met some wonderful people along the journey, I hope AHS carries to be the very best and support tenants, staff and everyone involved in what we set it up to be."

Nicola Gilllard's as Founder of AHS